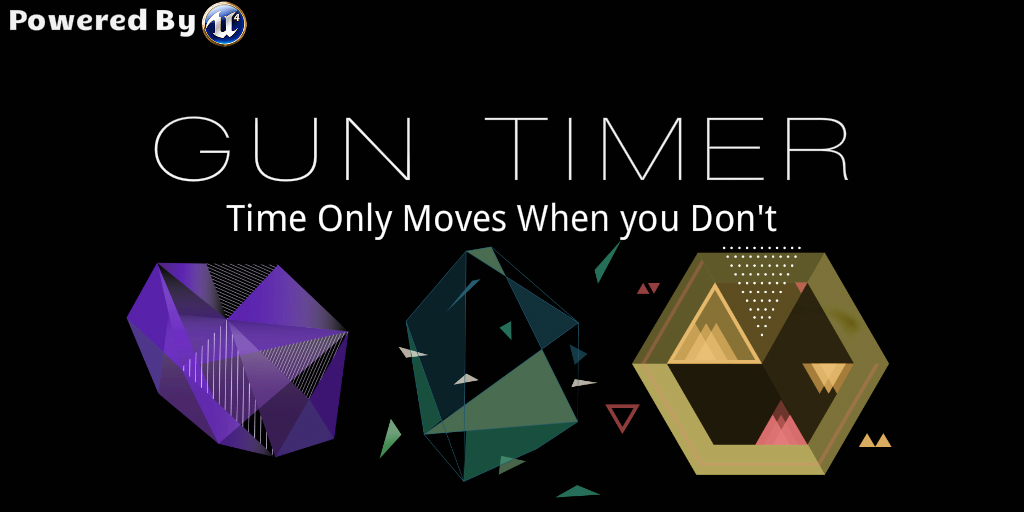 GUN TIMER
A downloadable game for Windows
GUN TIMER is a game created by GravityForce Studios. Whenever you walk time freezes and when you don't it starts. Our game is made entirely out of blueprints and programmers may know what that means. Many complicated levels. Take the guards down and achieve your mission. And Don't Die It happens quite a lot. Our game is free but if you want to you can choose to donate to us for future updates. Download our game for a Time Bending Experience.
SYSTEM REQUIREMENTS

Windows
Recommended:

OS: Windows 7
Processor: Intel Core 2 Duo 2.8Ghz or equivalent
Memory: 4 GB RAM
Graphics: 4nd Generation Intel Core HD Graphics (3500/4500), or dedicated GPU with OpenGL 3.0 Support
Hard Drive: 4GB HD space
Sound: OpenAL-compatible
REVIEWS
"The Physics of this game are truly time-bending. It reminds me of the game "SUPERHOT" but better in many ways, It is truly incredible this game was made in only 7 days". It fascinates me in the amazing way your game was built. It is so joyful to see everything going in such a slow timelapse."
10/10 – Eurogamer

"The sum of GUN TIMER intelligent level designs, perception mechanic, massive number of levels, and incredible physics is so much more than just a shout-out to gaming. GUN TIMER is truly a fantastic game."

9.5/10 – IGN
GAME CREATORS
Josh Rudnik
A Laptop
A Soda
Some lunch
Install instructions
To Install the game simply click extract the ZIP file on your desktop open the GUNTIMER folder and click the exe file.
That is it Enjoy :)
Comments
Log in with itch.io to leave a comment.
Hello, guys! How to contact you about this game by email?
Update coming soon we are adding a new level and lowering bullet speed
This game was quite the challenge, and took some getting used too. It really keeps you on your toes forcing you to think quickly.
He's my Let's Play:

We just put the download link up for our game Guys!!!
This looks awesome, and the concept is cool, like a reverse Superhot! Cool if I do a lets play?